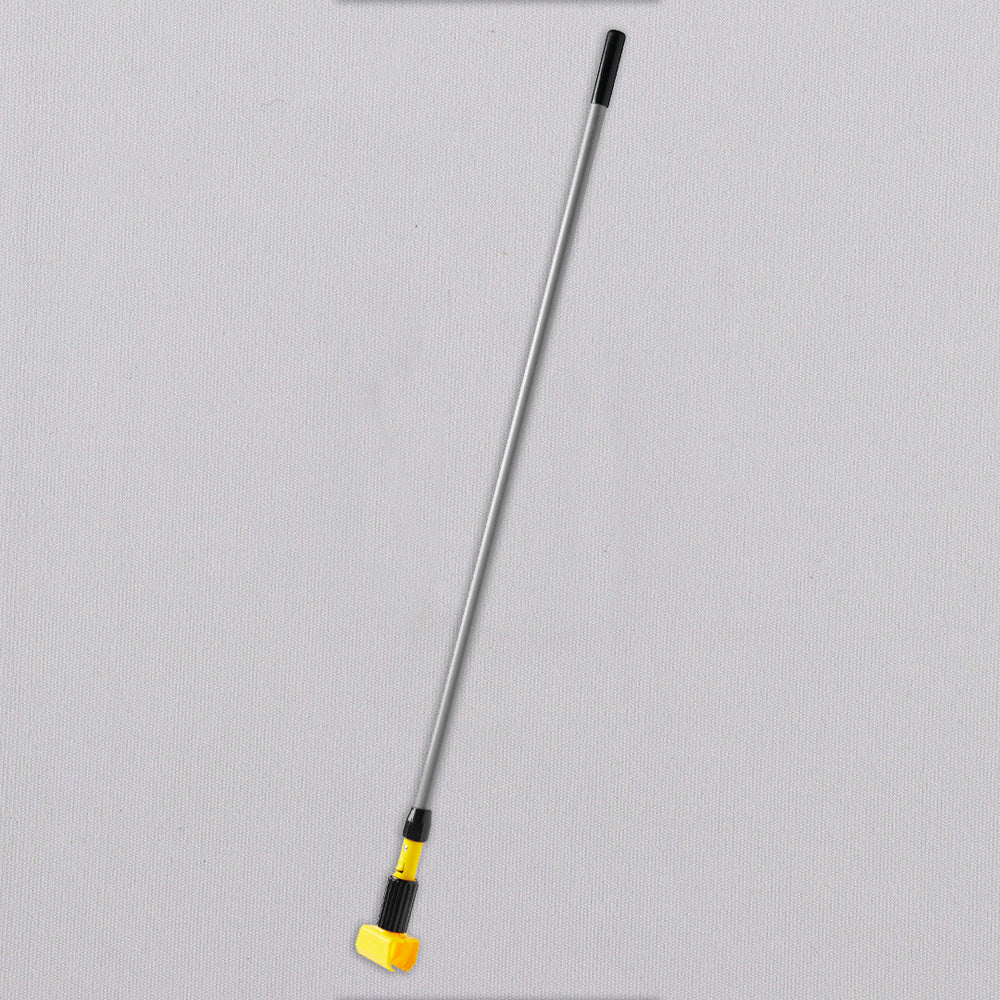 Rubbermaid Mop Handles
FGH245000000
Mop Handles
Pack of 12
All Rubbermaid mop handles are sold 12 per pack and have yellow clamps.
Gripper® Clamp-Style Mop Handle 
Holds mop firmly between the jaws of the mop handle.

Compatible with 5" headband mops only.
Invader® Side-Gate Mop Handle 
Thumbwheel clamps the mop firmly in place.

Compatible with 1" headband mops only.