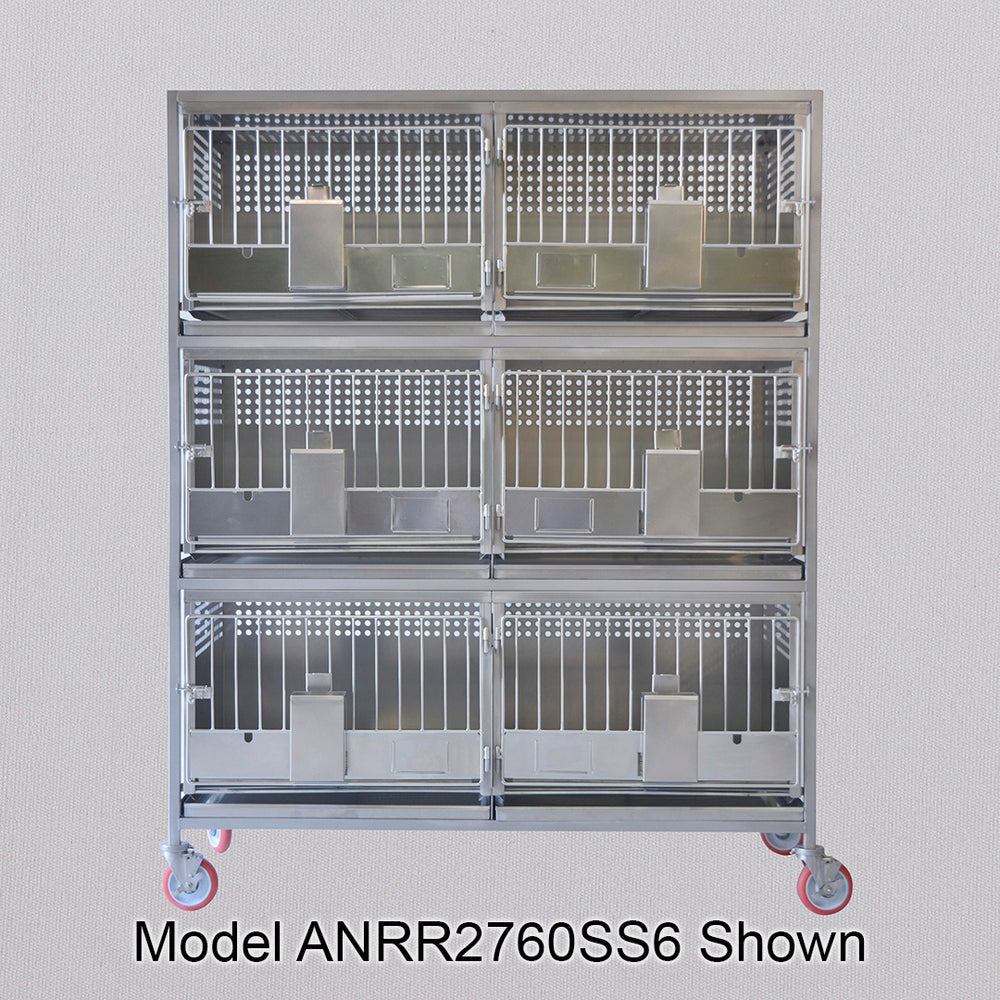 Custom Rabbit Cage Racks
ANRR276070SS6
Rabbit Caging
Each
Made to order.
Please contact the Ancare office or your Ancare sales representative for more information.
Standard (SKU: ANRR276070SS6):
Type 304 stainless steel construction.
Overall Dimensions: 27"D x 60"L x 70"H.

Cage Overall Dimensions: 

27"D x 27"L x 18"H.

Three cages high by two cages wide.
Cage doors feature 8"H solid lower panel and 10" stainless steel wire openings above.
Doors are hinged and secured with latch.
Doors are tapered inward with opening for "J" feeder (included).
3" x 5" cardholder welded to door panel.
Cage floor is welded flat tubing/wire frame, 27" x 27" (5 square feet).
18 gauge solid removable cage dividers included.
24 gauge excreta pans included (27" x 27" x 2"H).
Four stainless steel casters with 5" polyurethane wheels.
Custom Options Include:

Hinged doors with solid lower panel.
3" x 5" cardholder welded to doors.
Five square feet of interior floor space.
Removable J-style feeders.
Removable pans and floors for easy cleaning.
Removable cage dividers (stainless steel or Lexan).
5" stainless steel casters (two with brakes).